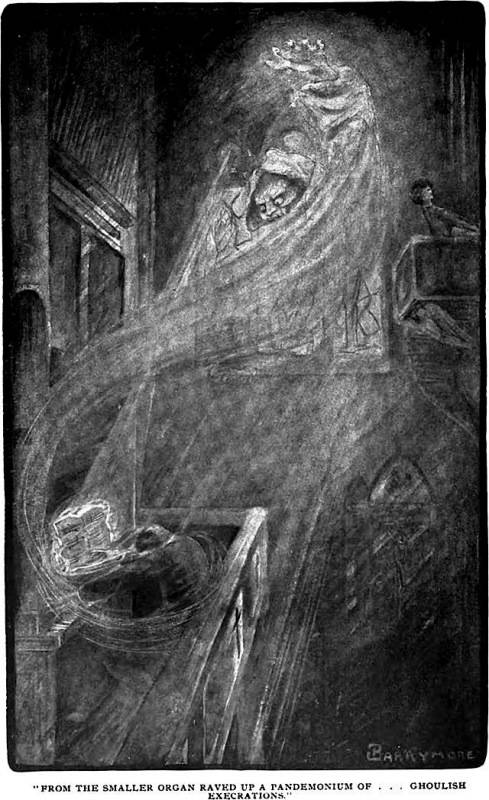 The deranged Prof. Lipsius is on the loose again, having strangled six prison guards. He's surrounded himself with his cult of wild diabolists and is back to his habits of bizarre art thefts and grisly murders. We've followed him to the mansion where he once had his headquarters, hoping for some sort of confrontation, as after all we are a troupe of dashing adventurous sorts. But alas, we've been captured and tied up in the huge basement laboratory, as the mad genius builds up a frenzy with his followers by playing one of his original compositions...
(This is actually a piece by Greek-born composer Iannis Xenakis, an avant-gardist of the first order whose organ compositions are full of dark horror. And a random sampling of his work sounds like Dr. Phibes' songbook.)
Happily, Lipsius is so absorbed in his playing that we're able to shimmy out of our bonds and escape with some of the Russian treasures he'd stolen recently; we're too outnumbered to capture him. But at least one of his lairs is known to us and he won't dare to come back...but will he be after us?
(And obviously, I'm back. My power was restored late Tuesday but I haven't had time to blog until tonight...)